Every day is a new opportunity to start over, even being Monday, (hello godinez). It really is a new opportunity to thank and say, today I thank you for being here and stay alive, say thank you for waking up in my bed and feeling cold or hot because that means that my body has sensations.
It is very absurd to wait for the right time to do something, the best time to start a relationship, the best time to end it, we wait for the best time to take the opportunity either to start a new job or leave the one we have because it does not fill us and It doesn't make us happy. I feel and I am convinced that the best moment is today
So it is not a good time to look for the best time or opportunity to wear those special clothes you have, wait for that moment to put on your perfume, or use those cosmetics that you have saved for when it is a special event.
Let's wear those clothes, those shoes, that face cream, that mask and those eyeshadows. Let's make it special today, and that is why I present you this beautiful anastasia eyeshadow palette.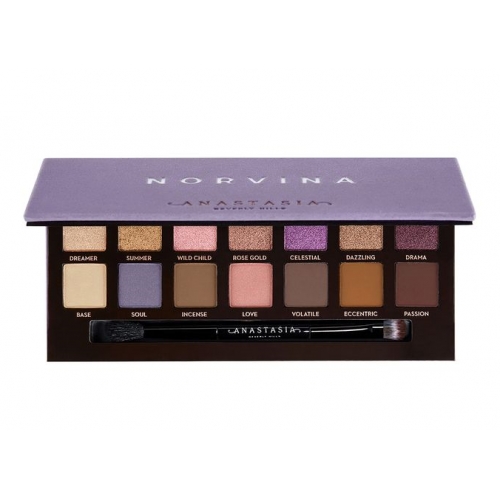 It has happened to me that many times I have something that I buy for when it is a wedding, or a formal event and there things remain saved because the opportunity does not come to use what you want so much and hope you have but you feel that it is not the time , then I changed that chip and decided that the best time is today, and so just make up to go to kindergarten for my son, or go to the supermarket to do the groceries, and decided to use whatever I want or make up with these beautiful shadows to Make my moment unique and special.
Don't you think the best time is today?